Welcome to the EV Adviser Portal
Deliver up to 10% more income to your clients with an end-to-end risk methodology
Easily match your client's risk profile with suitable income risk-rated fund recommendations
Quantifiable risk communication powerfully making a case for regular adviser reviews
Consistent with the Growth profiler to create a complete objective-specific suitability process for your advice process
Descriptions for each risk profile are provided to help you communicate the potential outcomes and risks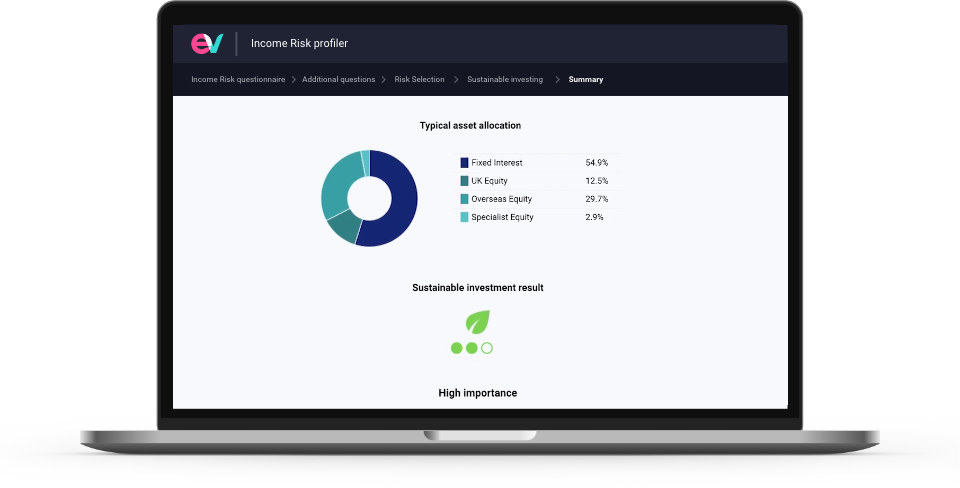 Supporting your client's preferences for ESG investing
Having identified your client's attitude to risk, we help you to understand and develop your client's knowledge of Environmental, Social and Governance (ESG) investing.
Expand your process to determine your client's ESG preferences when recommending suitable investment products.
Easily measure and determine how important ESG investing is for your client as the starting point for a more detailed and personal discussion with your client.
Develop your client's understanding with clear, educational information on ESG
Integrated into your current risk-profiling solution
EV Risk Ratings
Deliver up to 10% more income to your clients by selecting the most suitable funds that achieve your client objectives at their desired level of risk.
Our pioneering Income fund risk ratings offer a consistent approach to selecting suitable funds for income.
While the risk-rating of funds used for growth is well established, no comparative approach applies to funds for income - until now.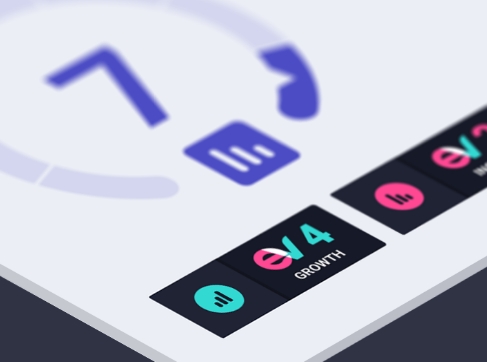 Demonstrate the value of advice
Easily justify fees, including annual reviews using the metrics provided
Modular design
Allowing access to relevant improvement plans for the client
Reduce the cost of advice
Our "Suggest a solution" option reduces the time and expertise needed to give advice
Control centrally
Configure funds, products and adviser permissions
Reduce training requirements
Using a consistent and intuitive interface
EVPro Invest
Provides a complete overview of your client's current financial position, allowing you to create investment solutions consistent with your client's financial objectives and risk appetite.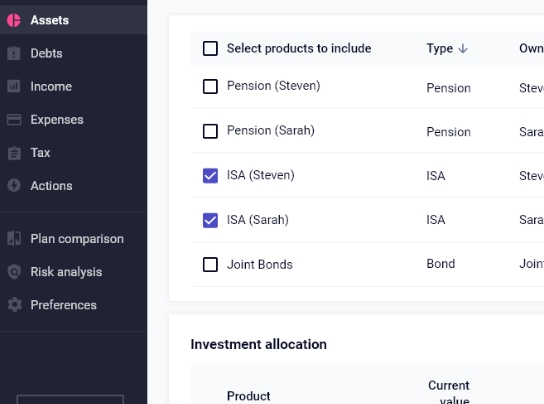 EVPro Goal
Helps you easily create and communicate cash flow plans covering all stages of life, including pre, at, and post-retirement. Making it easier for your clients to meet their financial life goals.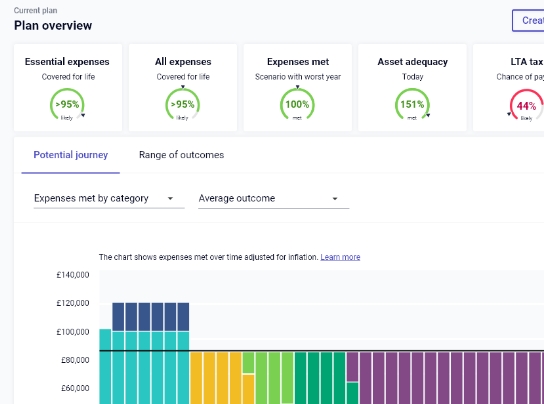 EVPro Risk
Delivers a robust objective-based risk profiling solution, including psychometric, behavioural and knowledge-based questions. With the addition of questions around client ESG preferences, you will add value to your client conversations and gain a competitive edge in the industry's growing trend.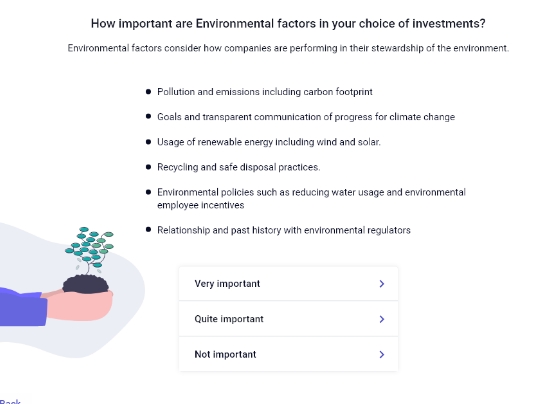 EVPro Solver
Go further for your client by finding additional problem-solving solutions with just a click of a button. Using our asset model's power, this hybrid advice tool will help you solve your client's problems more efficiently.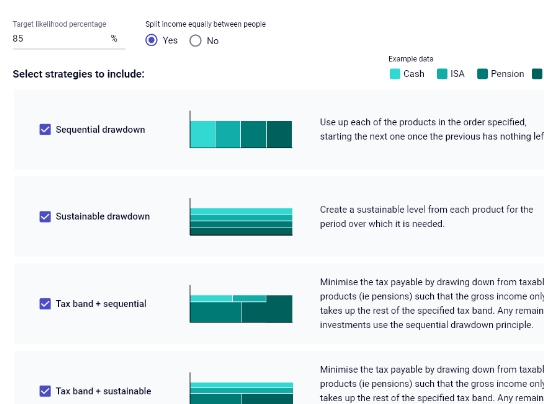 EVPro Review
Allows you to see if your clients are on track to meet their financial goals, allowing you to review, amend, and communicate their financial plans with a practical and easy client management framework.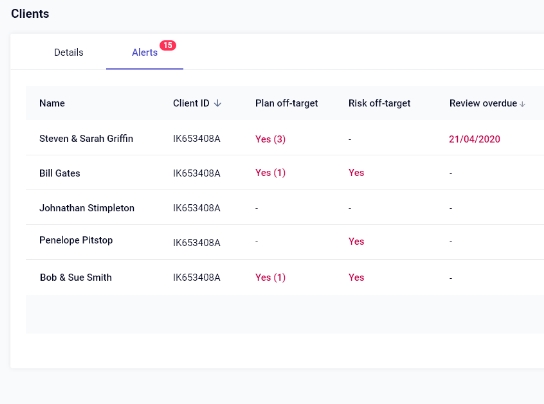 EV for Advisers
Let us help you deliver life-changing financial plans to your clients